Open Letter to Jeff Weiner CEO of LinkedIn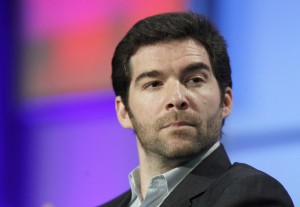 Dear Jeff,
I'm writing this letter to you to express my concern. LinkedIn announced in the Help Centre that it will shutdown the Events application next Monday November 26th. I'm training recruiters, sales people and job seekers in the use of LinkedIn since 2007. The events application has been an integral part of my LinkedIn presentations, workshops and trainings since it started and your users LOVE it. Why?
Events is thé part of LinkedIn that helps us users to connect online and offline networking. It helps me and a lot of other users to determine which events to go to, who to meet and to prepare in advance. Making the events we visit a lot more effective for ourselves and the people we meet.
LinkedIn's suggestion to announce your event on your homepage with a link, is not an appropriate alternative, because you cannot see who will be attending the event.
So honestly, we the users, don't understand why you are shutting Events down, without offering an alternative. And we assumed that your slogan was: "At LinkedIn we always do the things with the best interest of our users in mind". Frankly, shutting down Events is NOT in our best interest.
It only makes us wonder about the real reason you're doing this. The reason you mention on LinkedIn, in my opinion, is not a valid one:
"So from time to time, we take a look at our set of features to evaluate how they're being used by our members. Part of this process sometimes means we decide to eliminate a feature, so we can better invest our development resources in building more great LinkedIn products for members like you."
Reason being that Events IS already a great LinkedIn product and we want to KEEP it.
To support the campaign for keeping Events alive on LinkedIn, I created a virtual Event on LinkedIn called "Keep Events Alive on LinkedIn" and asked people to register as attendee, if they wanted to keep Events on LinkedIn. So far 337 people did, including some of your own employees and some of the major conference organizers in the Netherlands.
Please have a look at all these people you're about to disappoint next Monday and reconsider your decision or give us a viable alternative. Admitting a mistake is a characteristic of a true leader. So, are you?
Kind regards
Bas Westland
LinkedIn Trainer at 2Rise
Managing Partner at e-people
https://baswestland.com/wp-content/uploads/2016/09/Logo-Bas-Westland.png
0
0
Bas Westland
https://baswestland.com/wp-content/uploads/2016/09/Logo-Bas-Westland.png
Bas Westland
2012-11-25 07:53:59
2014-06-22 07:54:42
Open Letter to Jeff Weiner CEO of LinkedIn